Gas Detection for Semiconductor Manufacturing Plants
January 13, 2023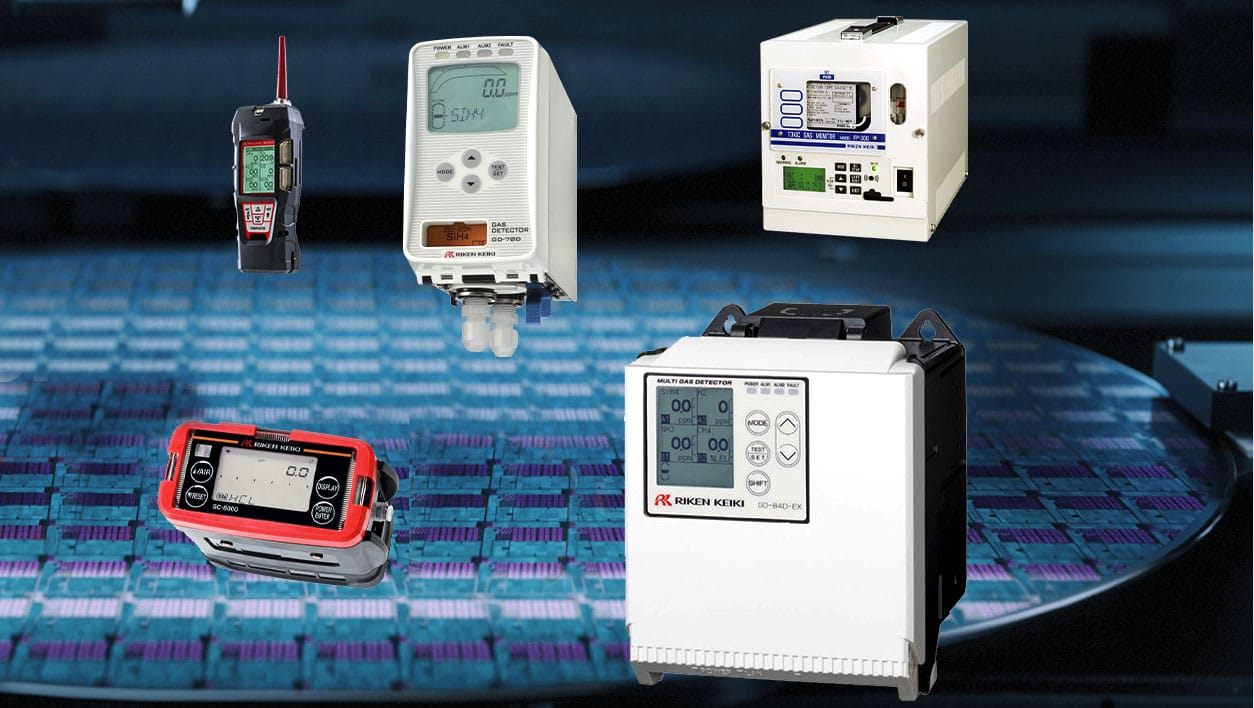 RKI Instruments offers an extensive line of gas detection alarm systems for use in semiconductor manufacturing plants. With the growth of the semiconductor market, RKI's partner, RIKEN KEIKI, has developed over 600 types of gas sensors covering new and desired target gases (principle × gas × concentration). The long-selling GD-70D has a lineup of more than 260 types, supporting detection of a variety of gases. The only manufacturer that can comply with TLV-TWA 5ppm COS.
Custom-ordered sensor development and sensitivity surveys are also possible.
Even if you require a gas type or detection range that is not in our sensor lineup, gas sensitivity survey using existing sensors is possible. This enables us to provide custom-made sensors for our customers. Since gas sensitivity surveys are essentially free*, please feel free to contact us, although it is for a pilot lines or just a single-line to small start.