High accuracy Oxygen Analyzers manufactured by Toray Engineering are an ideal means to monitor Oxygen levels at very low levels, thus providing the control required for the safe and quality controlled manufacturing environment required in 3D Printing systems.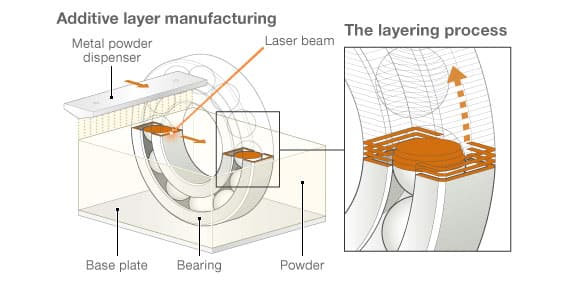 Overview
3D Metal Printing or Additive Manufacturing (AM), is becoming increasingly popular within several high precision engineering industries such as Aerospace, Defense and Automotive. 3D metal printing is now being used in volume component manufacturing, bringing the benefits of lower raw material costs, higher precision and increased production speed.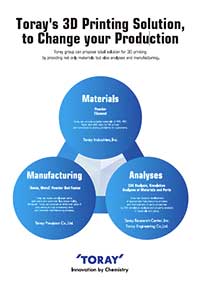 More information available on the Toray's 3D Printing Solution brochure.
The Issue
3D Metal Printing takes place in a sealed chamber chamber and requires the chamber to be almost completely vacuumed of Oxygen. These very low levels of Oxygen are required for quality reasons, (the prevention of metal oxidation) and safety (to prevent possible combustion)
The Solution
The LC-450A features a compact, lightweight design, making it ideal for 3D metal printing applications.
Summary of Features:
• Excellent repeatability and accuracy
• Highly Durable Sensor
• Fast response
• Wide measurement range
• Easy, flexible installation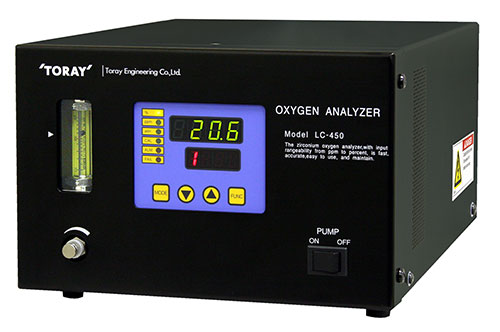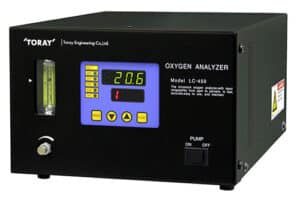 High Repeatability, Lower Operating Costs:
A key feature of the Toray LC-450A is its unique sensor coating which results in very high reliability and durability leading to much longer sensor life. This could mean significantly lower lifetime operating costs. This sensor technology also results in extremely reliable, repeatable, accurate and precise readings over time.
Fast Response Time:
The Toray LC-450A has a fast response time and EMF achieves the theoretical Nernst output quickly, this allows fast processing time with minamal line lag, features that are valued highly in 3D Metal Printing.
Wide Measurement Range:
The Toray LC-450A is designed for monitoring oxygen content across a very wide range from ppm to 100% volume oxygen.
Environmental Protection:
The use of inert gases, such as Argon, in 3D Metal Printing systems also prsents a safety threat. If a leak occurs the argon will displace the Oxygen in the air which could lead to staff asphyxia which makes the monitoring of Oxygen levels outside the chamber is also essential.
This can be achieved by the use of compact low cost fixed Oxygen monitors such as RKI'S OX-600 or portable monitors like the OX-03.
Flexible Installation:
The compact dimensions of the Toray LC-450A make the installation extremely flexible. The Toray LC-450A features a 100-240VAC supply and is RoHS and CE compliant and 24VDC Variant is also available.