Measurement performance for methanation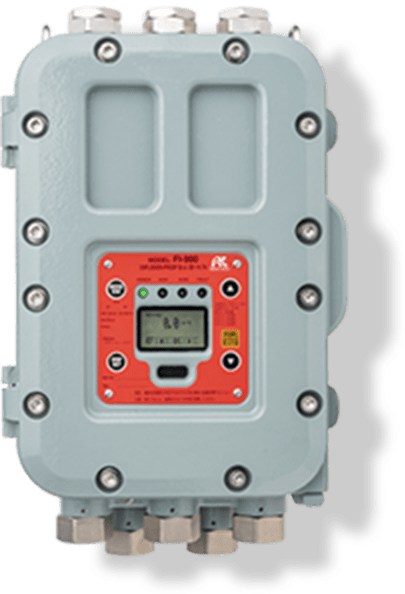 Methanation, the conversion of H2 and CO2 into methane, the main component of natural gas, is an extremely effective technique in helping realize decarbonization.
It is necessary to monitor the concentrations of H2, CO2, and CH4 generated during the methanation process.
OHC-800
Inside RIKEN KEIKI's OHC-800 are two kinds of sensors: an optical sensor and a sonic sensor. By employing RIKEN KEIKI's very own Opt-Sonic calculation method, which was originally conceived to measure the calorific values of fuel gas, the OHC-800 can derive both the concentrations of H2, CO2, and CH4, and the calorific value of the mixed gas, all within one unit.
Measuring the total amount of carbon in flare gas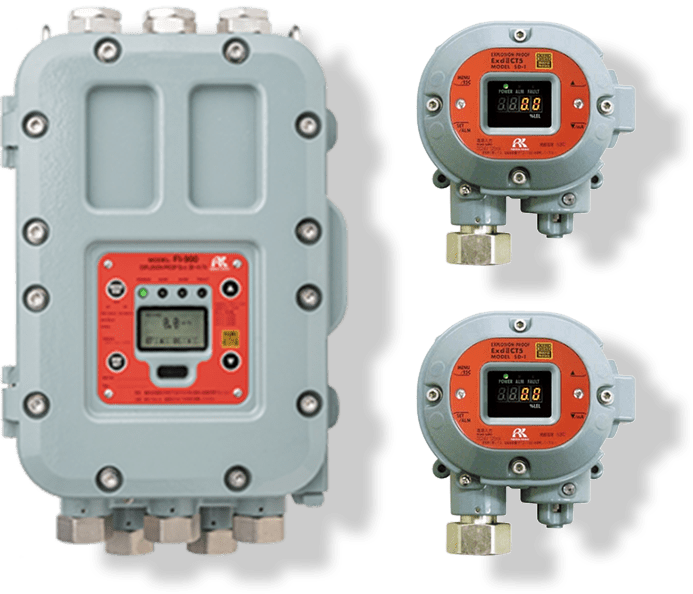 To move ahead with decarbonization, it is necessary to know how much CO2 is generated when flaring gas.
From figuring out the amount of CO2 that is released during gas flaring to helping find ways of recycling flare gas into usable energy (fuel gas), you will find a solution to your problem in RIKEN KEIKI's gas measurement system.
OHC-800 and SD-1(Type NCW)
Our gas measurement system combines three high-precision sensors to measure the composition of flare gas and contributes to the reduction of CO2 emissions.