Overview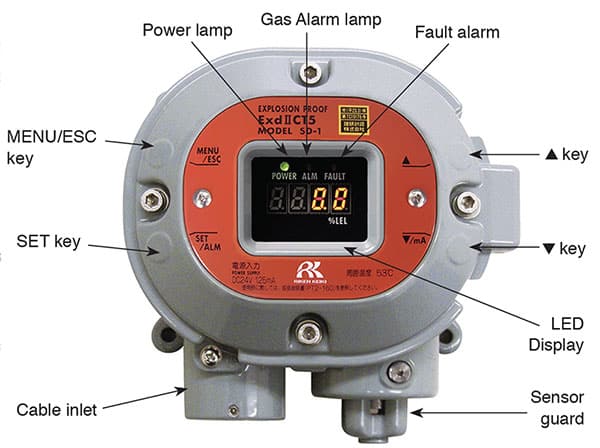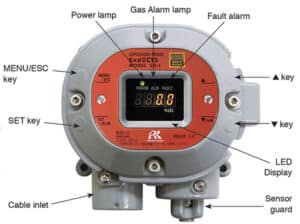 RKI Instrument's model SD-1 Series smart combustible gas, toxic gas, oxygen, and organic vapor detector/transmitter is a robust and reliable explosion proof design for detecting LEL and ppm levels of hazardous atmospheres. In addition to measuring the common %LEL levels of methane, hexane and
isobutane, for example, the SD-1 Series also has the capability of measuring a wide variety of toxic organic compounds in a PPM range such as acrylonitrile, ethylene oxide, n-methyl pyrolidone, methylene chloride and many others. This gives the SD-1 Series a unique niche in RKI's gas detector line-up. The SD-1 has an ATEX/IECEX approval for the explosion class ExdIICT5 and has an IP-65/67 ingress protection rating.
The SD-1 has a 4-20mA signal output as well as relay contacts for interfacing with other control systems or monitoring facilities. All SD-1 types are also available with HART communication instead of 4-20mA relay. SIL2 is available for the IR, EC and OX types. In facilitating non-intrusive conditions in hazardous atmospheres, the SD-1 can be calibrated and it's menus navigated with magnetic switches and a magnetic key.
Related Services
Fixed Systems Turnkey Solutions
Design, Consultations, and Engineering
Installation
Start-up
Training
System Maintenance