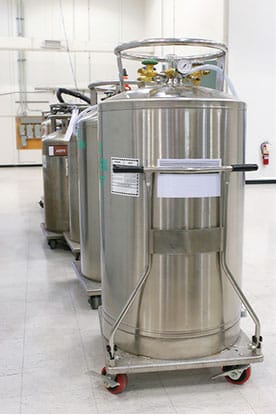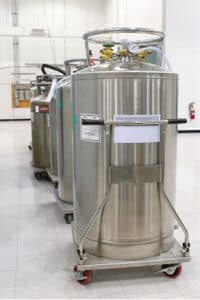 Monitoring oxygen levels in the air is an important way to keep your employees safe and healthy. While many industries are concerned about oxygen depletion, it's important to note that too much oxygen can also have dangerous effects, and individuals using ventilators are at a higher risk of oxygen toxicity. If your team uses ventilators, here's what you need to know about ensuring their safety.
Dangers Of Too Much Oxygen
The safe zone for oxygen concentration falls between 19.5% and 23%. Levels that fall below the safe zone can result in oxygen depletion. At the same time, exceeding these levels can cause oxygen toxicity, which causes symptoms like disorientation, breathing problems, visual issues like myopia and cataract formation, or central nervous system issues, like twitching, nausea, headache, and fatigue. In addition, increased oxygen levels can drastically increase the risk of fire. At oxygen levels over 24%, materials that normally smolder, like clothing, can burst into flame.
Measure Oxygen Levels The Right Way
To ensure your workers' safety, it's important to monitor oxygen levels in areas where ventilators are stored or used. The OX-600 oxygen monitor is a compact, easy to install solution that can be mounted easily and can be battery operated. This standalone gas monitor detects oxygen with a range of 0-25%. It's sleek, low-profile design is equipped with a unique tri-color display, which changes color as oxygen levels reach each alarm level. The OX-600 has 2 preset alarms, and comes ready to operate with a simple wall mount bracket and 10 foot power cord. It is capable of operating with three different power options; 115 VAC, 24 VDC or alkaline batteries (operates up to 1 year on one set of AA alkaline batteries). If an unsafe oxygen level is present, the user is notified by an audible alarm tone and the multicolored LED digital display.
The OX-600 uses a fast responding low-cost plug-in style galvanic cell sensor. This long life sensor is field-replaceable with no special tools required. The sensor can also be remotely mounted with an optional remote sensor cable.
Protect Your Team
After you've secured the appropriate gas monitors to measure oxygen levels, follow safety protocols to ensure your team stays safe. While oxygen is usually seen as a life-giving force, too much of it can be dangerous. Protect your team by finding the right gas detection devices and following safety standards. Contact the RKI Instruments team today to learn more about keeping your team safe.