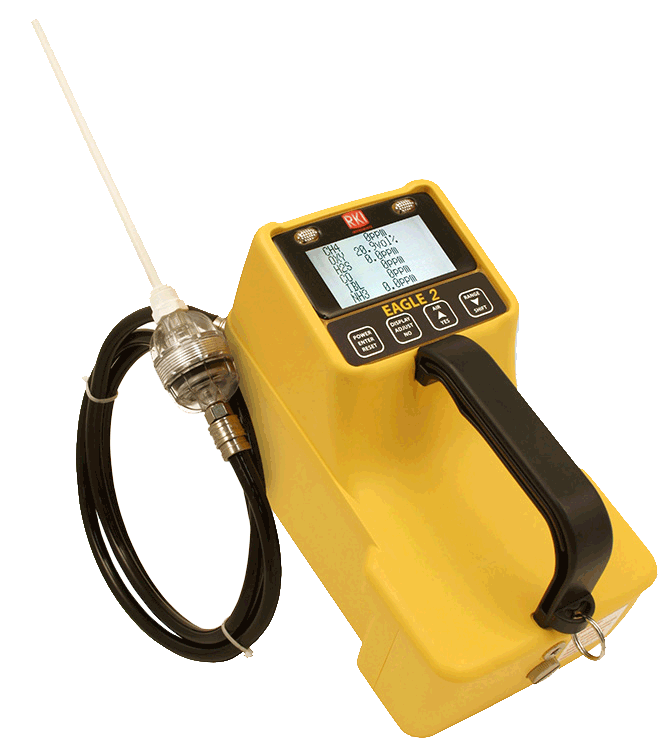 Solutions for Landfill Applications
A landfill is a site for the disposal of waste materials by burial. It is the oldest form of waste treatment. Historically, landfills have been the most common method of organized waste disposal, and remain so in many places around the world.
Landfills may include internal waste disposal sites (where a producer of waste carries out their own waste disposal at the place of production) as well as sites used by many producers. Many landfills are also used for waste management purposes, such as the temporary storage, consolidation and transfer, or processing of waste material (sorting, treatment, or recycling).
A landfill, by the nature of the wastes placed in it, will generate dangerous gases. These gases can pose serious health and safety problems for operators and the community, both during the operation of the landfill and after it has been closed, so facilities must have landfill gas monitoring and control program plans.
Customer Type
Landfill Owners/Operators
Categories of Monitoring
Monitoring data taken at landfills does not necessarily reflect the levels of contamination to which people may be exposed. However, the data usually offers some insight into general air quality, landfill gas migration, possible health hazards and conditions within the landfill itself. In general, monitoring of gases that emanate from landfills falls into the following categories:
Monitoring at gas wells (most common)
Soil gas monitoring
Near surface gas monitoring
Emissions monitoring
Ambient air monitoring
Protection of structures / enclosed spaces where methane can accumulate
| | |
| --- | --- |
| Typical landfill gas composition | % (dry volume basis)* |
| Methane, CH4 | 45-60 |
| Carbon dioxide, CO2 | 40-60 |
| Nitrogen, N2 | 2-5 |
| Oxygen, O2 | 0.1-1.0 |
| Sulphides, disulphides, mercaptans etc. | 0-1.0 |
| Ammonia, NH3 | 0.1-1.0 |
| Hydrogen, H2 | 0-0.2 |
| Carbon monoxide, CO | 0-0.2 |
| Trace constituents | 0.01-0.6 |
RKI's Solution
The Eagle 2 is rugged, reliable, easy to operate and maintain. It is a great solution for just about any portable gas-monitoring situation. Features below include:
Low Cost – Very low cost as compared to standard analytical devices
Continuous Operation – The Eagle 2 can operate continuously from a 115 VAC continuous operation adapter. Also, if desired, it can run from alkaline batteries (At 70°F, 18 hours using alkaline batteries, or 20 hours using Ni-MH.)
Powerful Pump – The Eagle 2 has a very strong pump and can be provided with a sample hose up to 125 feet long. Powerful, long-life pump (over 6,000 hours) can draw samples over 125 feet. Flow rate approximately 2.0 SCFH. Also, the Eagle 2 can draw against a vacuum of 50" of water.
Filters For Dirty Applications – The Eagle 2 is provided with two dust and hydrophobic filters. one is inside the probe and one is a backup filter which is located inside the unit.
Alarms – 2 Alarms per channel plus TWA and STEL alarms for toxics. The two alarms are fully adjustable for levels, latching or self-reset, and silenceable. The buzzer is rated at 95 dB at 30 cm, and there are also four high intensity LED's.
Enclosures – Weatherproof, chemical resistant, RFI / EMI coated high impact polycarbonate-PBT blend. Can operate in 2.0" of water without leakage. Ergonomically balanced with rugged top mounted handle. Water & dust resistant equivalent to IP65.
Data logging – Standard in all Eagle 2 units, and the data log software is supplied free on the Eagle 2 Product CD which is shipped with each unit.
Eagle 2 Landfill Configurations
We offer many versions of the Eagle 2, which can be customized in terms of the sensors included. Listed below are some of the more common Eagle 2 configurations for use in Landfill gas detection. Please consult the factory for other combinations.
Part Number / Sensors
723-035-05 / CH4 (IR Auto ranging %LEL/%Vol)/O2/CO2 (IR 0-60%)
724-059-05 / CH4 (IR Auto ranging %LEL/%Vol)/O2/CO/CO2 (IR 0-60%)
724-068-05 / CH4 (IR Auto ranging %LEL/%Vol)/O2/H2S/CO2 (IR 0-60%)
725-106-05 / CH4 (IR Auto ranging %LEL/%Vol)/O2/H2S/CO/CO2 (IR 0-60%)