GX-3R vs GX-2009
January 17, 2020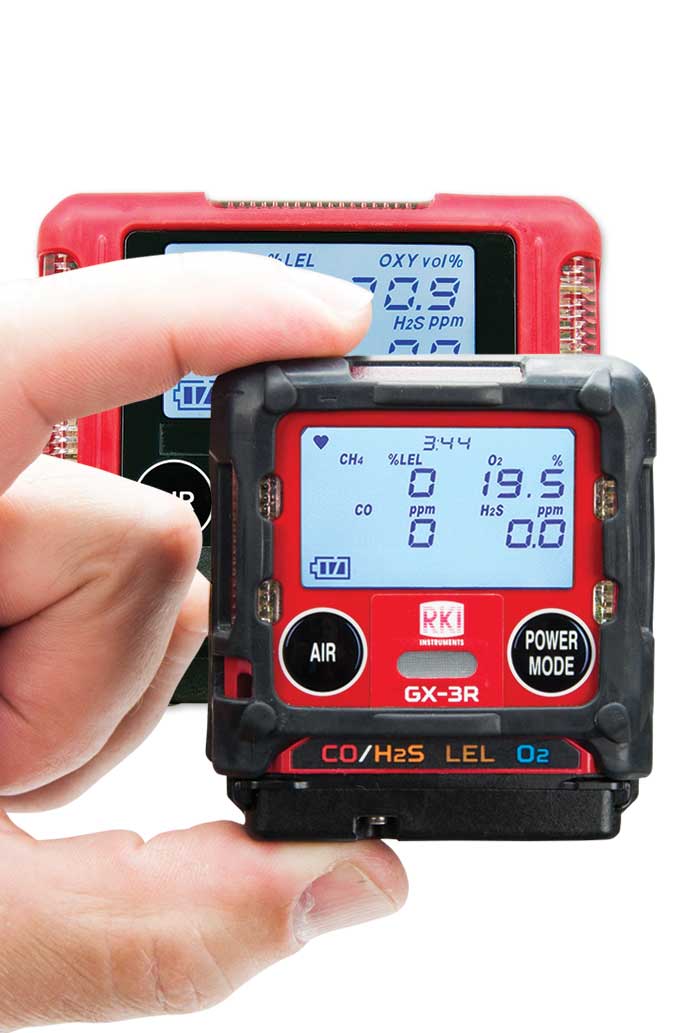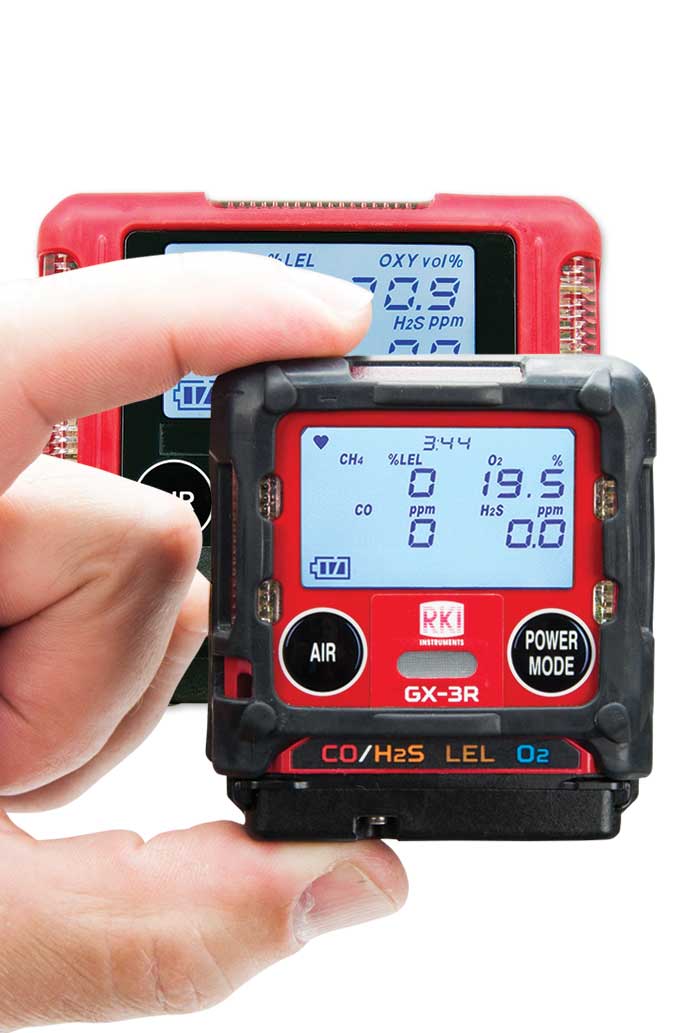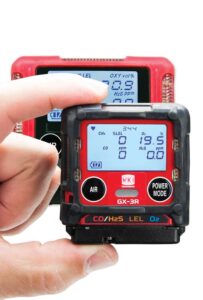 OSHA requires that worker exposure air samples must be collected in the "breathing zone," which is comprised of a ten inch radius around the worker's nose and mouth. When it comes to keeping your workers safe by monitoring their breathing zone, you want the best product on the market. To help you determine the best device for your team, we're comparing our newest monitor, the GX-3R Four Gas Monitor, with its predecessor, the GX-2009 Portable Multi Gas Detector.


Detection
Both the GX-2009 and the GX-3R monitor 4 gases: LEL, O2, H2S, and CO. However, the GX-3R features an additional sensor for H2 compensated CO, which can reduce false high readings caused by an electrochemical's sensitivity to hydrogen. This add-on is extremely helpful for workers in the oil and gas industry, or workers who are in and around combustion applications where hydrocarbon fuels are present. Additionally, the GX-3R's dual filament design provides added silicone poisoning resistance to the LEL sensor, and its lead-free electrochemical sensor design gives the O2 sensor a 3-5 year lifespan.
Battery Life
Both monitors take about 3 hours to charge, but there is a noticeable difference in battery life. The GX-2009, which uses 2 NiMH batteries, lasts 20 hours, while the lithium-ion battery in the GX-3R powers the monitor for 25 hours. Extra battery life ensures your workers are safe around the clock and won't have to charge their devices as often.
Durability
RKI Instruments creates a number of rugged monitors for every situation, and the GX-3R is our most durable device yet. Its explosion-proof exterior, complete with a drop height of 23 feet and dust and water resistance up to IP 66/68 means there's few jobs this monitor can't handle. The GX-3R can withstand both jets of water and submersion and can survive temperatures ranging from -40°F to 140°F, making it a frontrunner for harsh industrial environments. The GX-2009, while still extremely durable, is made to withstand high impact drops up to 1 meter and is water and dust resistant with IP-67 approval. The GX-2009 can be used in temperatures ranging from -4°F to 122°F.
Alarms
Both models feature alarms which can be adjusted to user preference. Alarms will sound when gas levels are detected or when there's a sensor disconnection, low battery, circuit error, or calibration range error. Both the GX-2009 and the GX-3R use audible alarms, vibration alerts, and flashing LEDs to warn the user of danger. The GX-3R allows users to adjust 3 alarms, while the GX-2009 allows users to adjust 2 alarms. The GX-3R features a stealth mode to silently notify users of dangerous gas levels, which is perfect for law enforcement or other similar applications.
Dimensions
As our newest model, the GX-3R is the smallest and lightest 4 gas monitor available. It weighs just 3.52 ounces and its small dimensions (2.2"W x 2.55"H x 1.02" D) make it easy to clip to a lapel without feeling weighty. The GX-2009, while still lightweight and compact compared to other monitors on the market, is slightly larger and heavier than the GX-3R with a weight of 4.6 ounces and slightly larger dimensions (2.75" H x 2.95" L x .98" D).
Datalogging
The GX-2009 records every 30 minutes with a log time range of 10 to 300 hours or up to 100 calibration records. The GX-3R automatically logs data every 5 minutes for 300 hours of measurement, but the logging interval can be modified based on user preference.
Warranty
RKI Instruments are built to last, so each device comes with a material and workmanship warranty. The GX-3R touts an impressive 3-year warranty, while the GX-2009 comes with a 2-year warranty.
Overall, the GX-3R outperforms the GX-2009 for durability, versatility, datalogging, and customizable options. Its additional features and sensors make it a top choice for many teams across industries, from industrial environments to law enforcement. But no matter which model you choose, RKI Instruments ensures your workers remain safe using top-of-the-line equipment. For more information on our products, or to request a quote, contact us today.